The ocean and beach – why do they call us? If you are like me and land-locked, it conjures up many images and memories. If you find yourself beach obsessed, why is that? Is it picturing yourself on a remote island far, far away from your worries and to-do lists back home? Do you picture yourself at an authentic Hawaiian luau with a special drink in your hand and a lei of blossoms strung around your neck watching the sunset on the horizon of the beach? Do you picture yourself horseback riding down the coast as the sound of the waves surrounds you? How about picture yourself taking special family photos in front of the palm trees and golden shore? (Ok, let's be real, the photo taking can be not the most enjoyable if you have small kids, but the outcome of the photos will be amazing!) Do you imagine your kids giggling and digging in the sand while you catch some rays and know they are entertaining themselves? Maybe you love hearing the term, "all-inclusive," so you can just relax knowing you can have that extra drink by the pool or ceviche you're craving by the sea! Do you picture snorkeling, deep-sea fishing, hiking in the nearby rainforest, eating fresh seafood, or just laying under the sun on the sandy shore? I want it all! Whatever it takes to fulfill your beach vacation, here are five top beach locations we are eyeing over here at OnPoint Signature Travel to get your travel wheels turning!
US Virgin Islands – St. Thomas
We are drooling over St. Thomas US Virgin Islands. My brother and his family are taking a trip there this week and this destination will be showcased on our social media. It's the perfect get-away that doesn't require a Passport if you are a US Citizen and your will definitely feel like you are far from home. The Ritz- Carlton St. Thomas is our hotel pick there due to their amazing renovation! Enjoy water sports via the full-service aquatic center at The Ritz-Carlton! Enhance your experience with club-level accommodations where you'll enjoy dedicated concierge services and four culinary presentations daily. If you are wanting a private home get-away, please reach out to us to help you selected a vetted private residence or condo.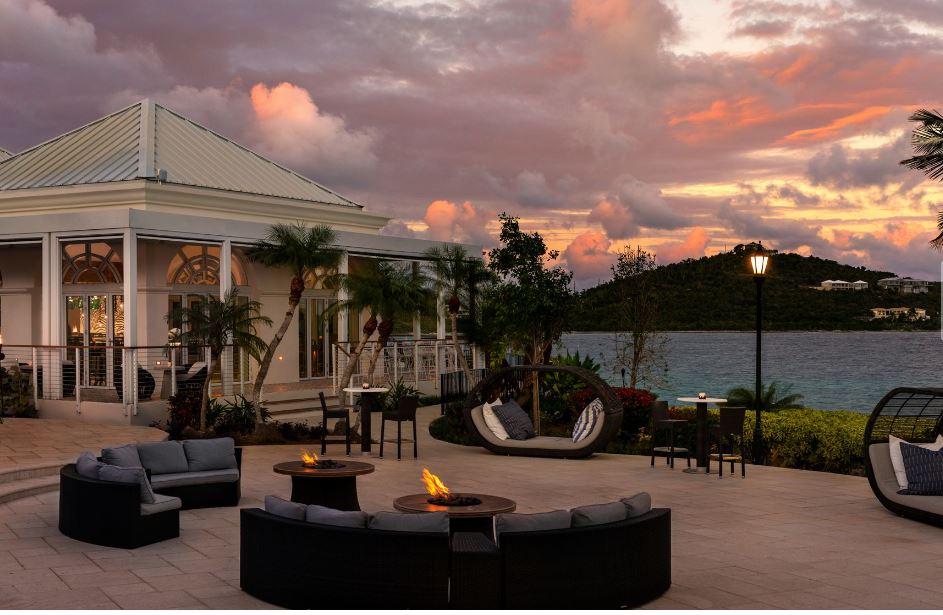 Fort San Lorenzo, Panama
If you want something private and exclusive, Islas Secas Private Island & Reserve in Panama is an amazing eco-luxury escape with 14 private casa sites. There are adventures like fishing and whale watching and snorkeling in the UNESCO-listed Coiba National Park. Reserve a daybed by the pool and ocean and order your food and drinks from there!
Maui
Maui is home to an amazing culture with wonderful authentic luau experiences available to tourists. Learning to surf is also a top attraction! If you've never been to Hawaii, Maui is a bucket list destination for every traveler in our opinion. The Four Seasons Maui at Wailea at Wailea consistently ranks as one of the favorite hotels on many people's lists and travel guides. Be sure to book with On Point Signature Travel to receive Virtuoso Amenities during your stay there!
Playa del Carmen, Mexico
Have little kids at home or teens? You gotta check out Grand Velas Riviera Maya. This is where the Caribbean Sea meets the Yucatán jungle. This is a AAA 5 Diamond luxury all inclusive resort with fun daily activities for each member of the family. There is a kids club for ages 4-12, a teens club, babysitting, and a baby concierge that provides things like highchairs, cribs, baby bouncers, etc.. Explore the jungle, the underwater caves and the Mayan ruins. Enjoy food from renowned chefs or a spa treatment (or two) from the comfort of your room.
Bora Bora
It's all about the overwater bungalows in this picture-perfect paradise. The St. Regis Bora Bora is the land of overwater bungalows and a Forbes five- star resort. The turquoise blue waters are literally visible from your glass panel view floors in one of the rooms of your bungalow! Snorkel with Manta Rays and enjoy French Polynesian fare paired with the world's only wine grown on a coral atoll. Bora Bora is a must on the bucket list for ocean vacation fanatics!
Have we sparked any interest? Let us take care of all the details for you and receive special perks when you book through us! Let's make your next beach getaway On Point! Reach out to book your complimentary travel consultation appointment today!