Picture this: you're around the fire with your family on Christmas day and you pop the question. No, not the marriage question – this isn't a wedding planning business!  I'm talking about the travel question.  You work up the courage and you ask, "Hey would you guys want to celebrate next year's holiday somewhere else? Don't get me wrong, I love holidays at home, but what if we took a vacation over our time off? It would be epic and a year to really remember!"
You see the faces of your family members light up as you pop the question. Few family members would turn down this idea, but the problem arises with planning.  Who will the load of planning fall to and who will coordinate everything? Eventually time gets away from everyone and you end up spending another year at home.  That's why we are here! We want to coordinate all the details for you here at On Point Signature Travel.
What's on your bucket list that you haven't been to? Why not use the natural time you have off for the holidays to make it happen? Need some inspiration, here are a few ideas to consider:
EUROPEAN CHRISTMAS MARKETS
Did you know that every year Central and Eastern Europe lights up with millions of green, red, and white lights strung across trees and entire towns? It's called Iconic European Christmas Markets. And our amazing partners at AMA Waterways have wonderful river cruises that stop all along all the Christmas markets in Europe. It would be a wonderful way to spend the holidays with your family. If you love the Christmas season, this is the ultimate way to spread holiday cheer! Don't forget to ask us about special savings in 2024 AMA Waterways cruises!
SNOW SKIING TRIP
I remember going snow skiing during Christmas when I was in elementary school. My mother made sure that I told Santa where I would be so he wouldn't miss me! Planning a fun-filled ski trip for your family is an amazing way to celebrate the holidays and one that they will never forget. There are amazing places to travel both stateside and internationally. Consider a ski trip to beautiful Telluride, CO or check out the terrain and views from the Italian Alps!
BEACH VACATION
Maybe you'd rather relish your time on a beach vacation and forget about the winter woes. We always have our eye on the Grace Bay Club in the Turks & Caicos or The Four Seasons Ocean Club in the Bahamas. We have partnerships with so many great beach resorts and most will offer credits to your stay, daily breakfast or other value ads when we handle your reservations.
So let's pose another scenario: You pop the travel question, but this time, you send a poll to each family member to see where they would like to go and based on their answer, you have a sample itinerary to show them when you're all together on Christmas day.  On Point Signature Travel can help you set those dream itineraries up! The excitement rises for everyone as they see that it could actually become a reality next year.  We have done all the ground work for you.  Fill out our contact form to set up your complimentary consultation so we can get started making your family trip ideas a reality!
Cheers to a holiday you'll never forget,
Jana
---
FEATURED IN THIS POST: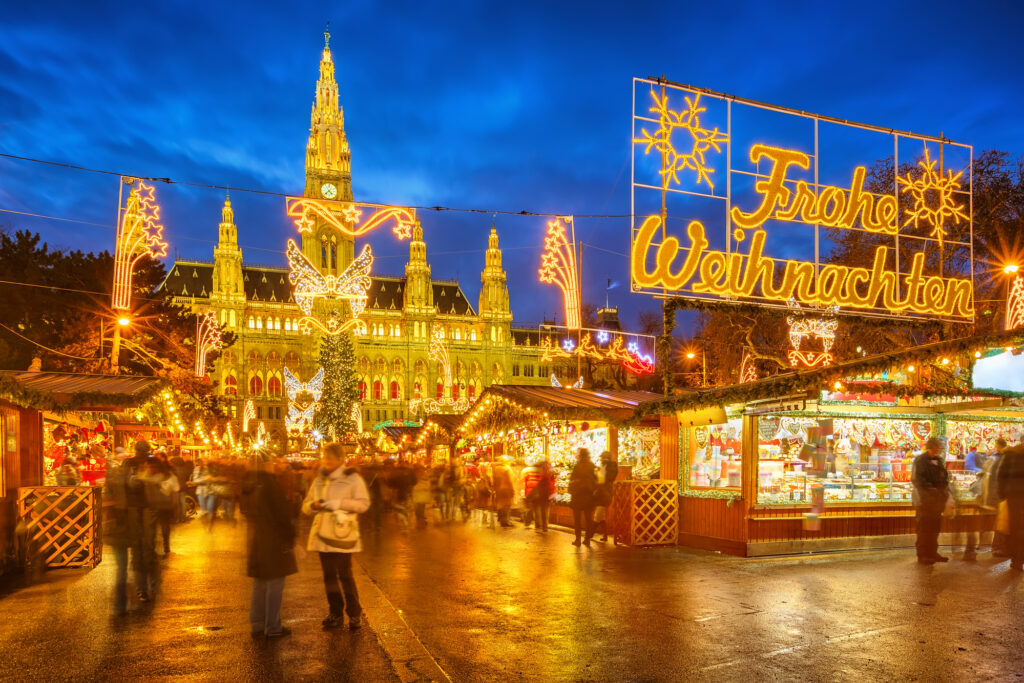 European Christmas Market Cruise Sample Itinerary
Day 1- Board the ship for your Iconic Christmas Markets cruise
Day 2- Nuremberg, Germany- join a city tour then see Nuremberg's Christmas market which is one of the world's largest.
Day 3- Regensburg, Germany- Bike the base of Walhalla where there is a neoclassical white marble temple inspired by the Parthenon in Athens.  Visiting Old Town Christmas markets and watching artisans make their unique arts and crafts.
Day 4- Passau. Travel through the serene Austrian Alps to Salzburg, birthplace of Mozart.  Visit the most beautiful Christmas Market in Austria.
Day 5- Melk, Austria, Vienna. Visit the magnificent Benedictine Abbey, which now houses a museum.  Bike ride around Melk.
Day 6- Vienna- Visit the majestic Opera House and the former Imperial Palace of the Habsburgs before visiting the Christmas Markets.
Day 7- Budapest, Hungary- Visit the Royal Palace, St. Stephen's Basilica, Heroes' Square, and then the Christmas Markets.
Day 8- Budapest- bid farewell before preparing for flight home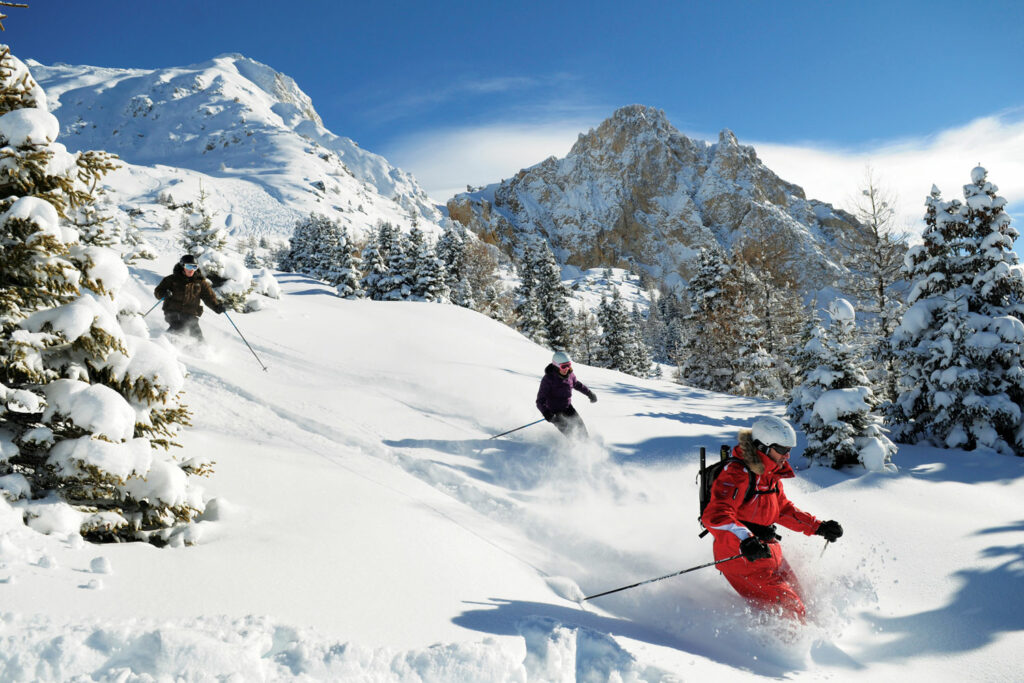 International Ski Trip Sample Itinerary to the Italian Alps
Day 1- Fly in to Italy
Day 2- Skip on your snowshoes for a trek under sap trees, and then warm up in a Finnish sauna.  In the evening, cuddly up on a cozy sofa under a stunning chandelier and drink a herbal tea or other specialty of the region.
Day 3- Wake up and. have breakfast at the resort and then head off to ski lessons. Then bring home a taste of the holidays prepared by the chefs.
Day 4- Snowmobiling day. Zip through frosty forests and fields of snowDay 1- Fly in to Italy
Day 5- Enjoy another day of skiing.  Then in the evening enjoy a refuge by dogsled or a nighttime snowshoe trek.
Day 6- Discover the surrounding areas.  Enjoy a walking tour of Turin, Italy.  Enjoy fine wines and rich cultural history.
Day 7- Fly back.