Curious about Belize? You should be! Let's plan a trip to go see for yourself why it's a vacation hot spot for so many travelers. From the jungle and beach atmosphere to the amazing Mayan history, beautiful coral reefs, cool wildlife and interesting caves, Belize has so much to offer! I can't wait to dive in and unpack my top recommendations! 
All-Inclusive Resort 
Nestled between the lush Maya Mountains and the turquoise Caribbean Sea, the Hamanasi Resort is a wonderful intimate resort. Picture yourself in a beach-front suite or in one of their deluxe treehouse rooms that are perched in the rainforest yet still steps from the ocean so you can hear the waves crashing and the sounds of the jungle. This all-inclusive resort also boasts an amazing adventure center where guides can lead you in barrier reef snorkeling or diving, a magical Mayan history tour, jungle river canoeing, cave and jungle adventure, waterfall hike or a jaguar preserve night hike. The resort also has a freshwater pool where you can lounge around you gaze across at the beach and enjoy amazing service of drinks and appetizers. In the bar area there is a variety of board games, a chess table, and books and films for viewing and reading. If you are going here on a romantic getaway, they have an option for a private 3-course dinner for 2 either beachfront, poolside, or in your room with a private server. This is truly a dazzling resort, and you will leave understanding the 5-star reviews! Note, this is not a Virtuoso Hotel; however, my niece (who just so happens to work for On Point Signature Travel) and husband honeymooned here so we have great insider knowledge on this small slice of heaven in Belize!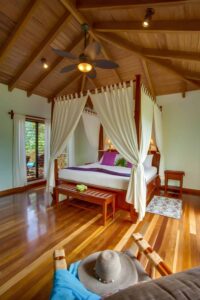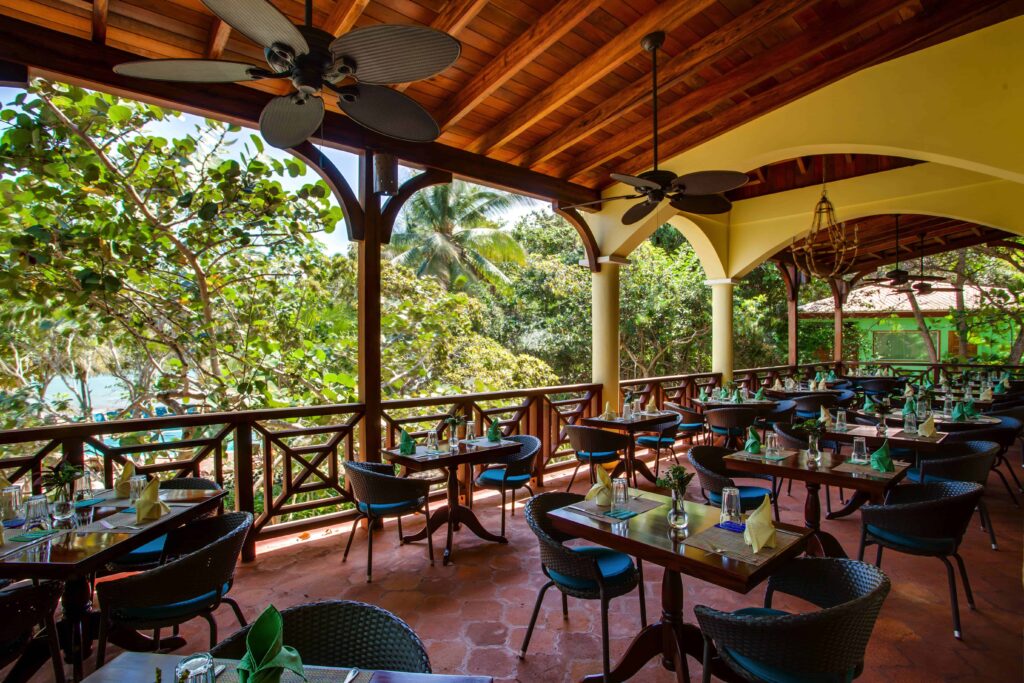 Condominium Stay 
Looking for larger accommodation and the ability to make some of your own meals? Las Terrazas Resort offers your very own private, multi-room condominium (option of 1 to 3 bedrooms) with some having a full-size kitchen and living room. You will have access to all the resort has to offer with also the added privacy of your private condominium. They even have in-room grocery stocking available! If you choose a private condo, it comes with a private jacuzzi as well! The resort itself has an amazing international restaurant and bar, serenity spa, pool, and access to kayaks and paddle boards. When you book with me as your travel consultant, you can get added perks like a potential upgrade upon arrival, daily breakfast for up to two per bedroom, and a $100 USD credit to be used at the resort and the obvious ease of not having to plan your itinerary!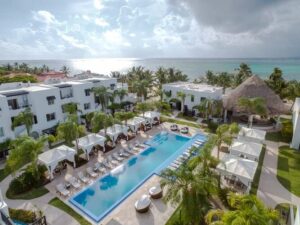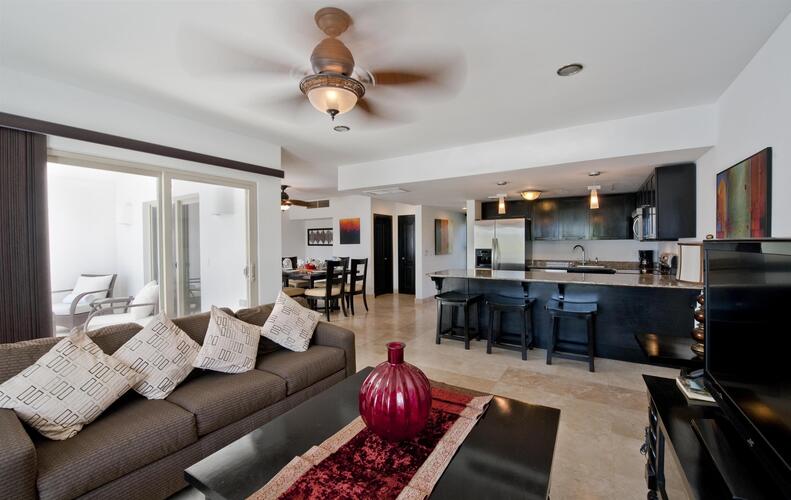 Customizable Trips 
Want to spend more time in the destination to get the most from the jungle and the beach? We can customize a trip to visit multiple locations to see all the Belize has to offer. Experience a few nights in a riverfront private cabaña at the Blancaneaux Lodge, where you can swim under waterfalls and explore the beautiful tropical rainforest.  The lodge also boasts its own private garden where they grow all the food that they serve. Enjoy fresh seafood, assorted smoked meats and genuine Neapolitan pizzas cooked in a wood-burning Italian oven. We mustn't forget to let you know that the Jaguar Bar serves local rum punches!  Next stop could be a beachside hideaway at the 5-star Turtle Inn which boasts rustic elegance where you can snorkel, enjoy amazing food and amazing views of the sea. This resort has two full restaurants offering daily specials made from their own fresh organic garden and a sunken sand-floor bar and a 3rd restaurant offers authentic Belizean food overlooking the Lagoon. This inn also features a beautiful candle-lit dinner served beachside. Along with all the amazing adventures they offer like the jaguar preserve, scuba-diving, snorkeling, kayaking or swimming in their two infinity pools, this is a stay where time is well spent!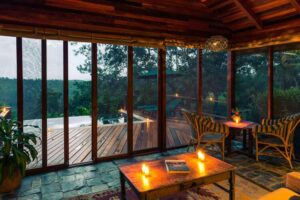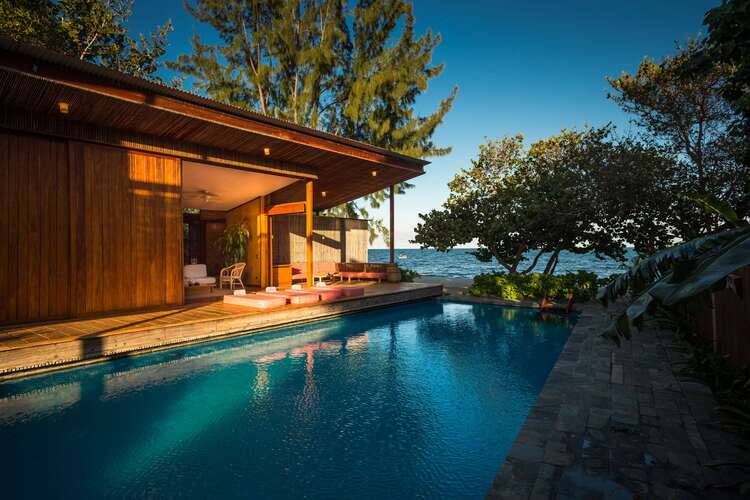 Activities 
As far as what activities to do in Belize, I have a few recommendations regardless of where you stay! 
Snorkeling – the Belize Barrier Reef is one of the largest in the world and you must see it! Depending on where you are staying, we can arrange amazing snorkeling guides that can explain every type of fish and sea creature to you!

 

Education – learning about Mayan history is so intriguing. St. Herman's Blue Hole National Park has a beautiful jungle to hike through and features St. Herman's Cave, one of three sacred caves filled with stalactites, stalagmites and ancient Mayan pottery shards. There are many other amazing caves like Barton Creek cave as well. If climbing through an ancient cave sounds interesting to you, I definitely recommend it! The Mayan ruins at Xunantunich are also very interesting.

 

Canoeing – this is a must! Floating through the jungle in beautiful rivers will indeed spark your adventurous spirit.

 

Relaxing – just kick back and relax next to the stunning turquois beach while sipping a nice drink!

 
I hope you are feeling invigorated to go to Belize! Contact me today to set up a free 30-minute call to see if we are a good fit to plan your next get-away!